What is Decorative Concrete?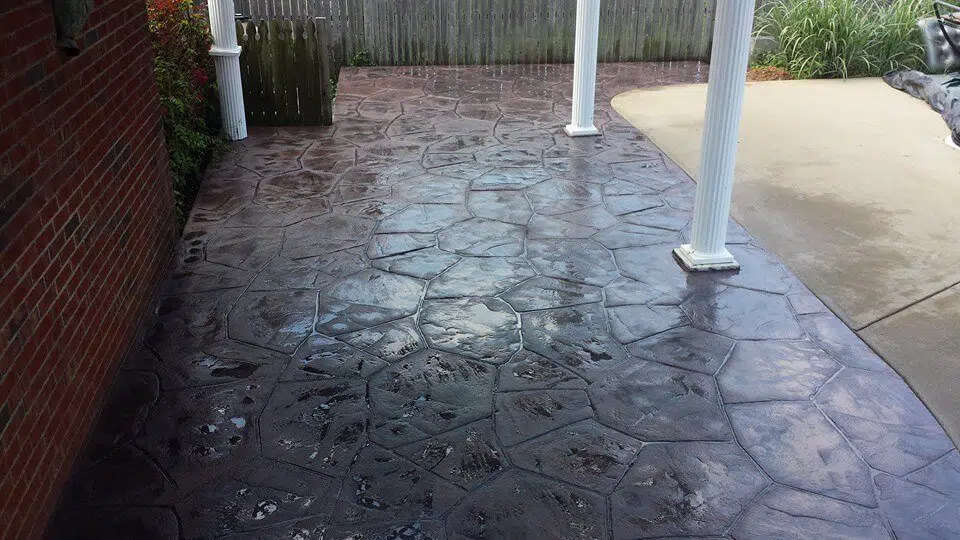 Concrete is a versatile material and homeowners are taking advantage of the endless style opportunities when using concrete in and outside of their homes.
Decorative concrete can be used for driveways, patios, pool decks, and more.
Concrete can be stamped and dyed to look like stone, cobblestone, brick, and slate. The styling options are virtually endless!
Decorative Concrete is a Durable and Economical Building Material
Concrete is more affordable than its alternatives and, when properly installed, is incredibly durable. It can even last decades!
The color may fade over time, but it can be revived easily with coloring treatment.
If you want a high-end styling option without the hefty price tag, decorative concrete is the choice for you!
We Are Experts in Concrete Installation
Concrete is an excellent choice for both residential projects and commercial projects, but it must be installed by professionals who know how to set the material properly.
R&R Concrete and Construction has been in business for over 15 years, and we specialize in concrete work and installation.
Areas We Serve:
We serve a 30-mile radius from the following Kentucky counties:
Bullitt County, KY (Hillview, Lebanon Junction, Mt. Washington, Shepherdsville)
Hardin County, KY (Elizabethtown, Radcliff, Rineyville)
Jefferson County, KY (Louisville, Prospect)
Nelson County, KY (Bardstown, Bloomfield, Boston)
Oldham County, KY (Crestwood, Goshen, La Grange)
Shelby County, KY (Shelbyville, Simpsonville)
Spencer County, KY (Taylorsville)
We also serve parts of Southern Indiana, including:
Clarksville, IN
New Albany, IN